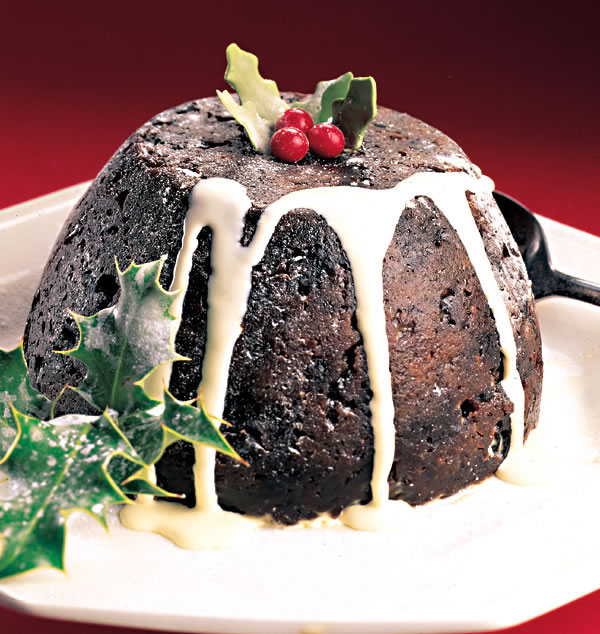 christmas pudding cake
You may be thinking is it possible to enjoy your favorite recipes at Christmas and at the same time have control on the diet. On special occasions such as, people usually tend to eat more than there actual diet and the joy they did not give the necessary attention to how much they should eat or not but the odd time, we have to face problems due to over eating. for food pudding is the right foods can make us full without having much to eat, it's too tempting Serela course.

material:
1 cup wheat flour
3 eggs
250 butter
1 cup brown sugar
½ cup Brandy
1 lemon grated, skin
1 tsp Baking Powder
salt to taste
2 cups raisins
2 cups of Breadcrumbs
4 tablespoons milk
1 cup dried fruit, chopped
1 cup white almonds, chopped

christmas pudding
how to cook:

1. in a large bowl put dried fruit, raisins, almonds pale, then enter Brandy, stirring until evenly distributed. set aside for 1 day
2. Beat eggs in separate bowl, sugar, lemon skin, Breadcrumbs, wheat flour, Baking Powder, Milk, butter and salt to taste by using an electric mixer.
3. prepare a concave-shaped mold Spread butter and sprinkle a little flour or use parchment paper, put the dough with dried fruit stuffing.
4. preheat the oven to 180 degrees. put the dough into the oven, bake for 30 minutes.
5. after mature chill in refrigerator for 1 hour. remove from the refrigerator and serve.